CAPID designers welcome Monica Nordquist, ASID, CID, NCIDQ,  of Monica Nordquist Design to our conversation.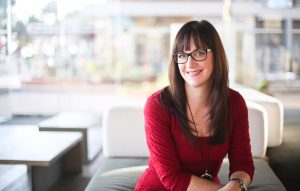 Call her@  805.499.9685
Email her@ monica@monicanordquist.com
Visit her @ monicanordquist.com
Hello Monica,
Did you always want to be an Interior Designer? 
I have always wanted to be an interior designer, even though I didn't always know what one was. As a girl, I would imagine friends' homes and how I would move walls or change things. As an adult at my grandmother's funeral, I was talking with old family friends and I blurted out in the middle of a serious conversation, "YOU live in an Eichler home, don't you?!" My adult designer mind was connecting with my childhood memories! I was made to design.
What is your specialty or niche market?
I specialize in custom whole home builds, renovations and remodels as well as kitchen and bath remodels.
How long have you been in the design industry?
I have been officially designing for 12 years.
Let's get real…what is your home's secret shame?
My home's secret shame is my master bath sink area. I insisted on designing it when I had only been in design school for a few months, much against my teachers' advice, and now I am stuck with two pedestal sinks, that I longed for, and a cheap cabinet in between them. This leaves me with a poorly designed space that irritates me every day AND no counter space.
Whose home would you give up a year's worth of mani-pedi's to decorate?
A year without mani-pedi's? Well, I'd have to say Jimmy Fallon. I seriously was just thinking yesterday that I'd love to do work for him; I have no idea why I thought this either. Maybe because lately I have been watching some of his numbers and interviews and am finding him quite talented and hysterical. And, I like his look with the clean lined suits. I could SO create a space that reflects him.
What is your favorite design job ever and why?
For two years in a row, I was selected to design for the Beverly Hills Greystone Mansion Showcase House. My rooms were a guest bedroom/bathroom and a boys' room. The mansion was built in 1929 and is 45,000 square feet of real charm and character. That is hard to come by in So Cal. I was in absolute heaven!
Most over-used design term?
That's just gonna make it "POP"! I can't stand it when I hear myself say that.
What is the most unique project you've ever done?
A Tiny House! Believe it or not, it is 7'x19′!!
What is your favorite kitchen gadget?
I adore my Cuisinart immersion blender these days.
What's the one item or feature that every room must have?
A little bit of red somewhere.
What is your design philosophy?
My company, Monica Nordquist Design, leaves clients with a refined, sophisticated space that uniquely reflects them. I have an exquisite eye for color, materials and details and this skill works wonders in remodels, renovations and whole home builds. I will collaborate to achieve a creative environment that solves your space problems and leaves you with a 3D interpretation of your persona. Your soul is waiting to be satisfied, depend on me to help accomplish that.
What other ways can we connect with you?
Facebook  https://www.facebook.com/pages/Nordquist-Design/152667004755893?ref=hl
Twitter https://twitter.com/monicanordquist
LinkedIn http://www.linkedin.com/profile/view?id=112842453&trk=tab_pro
HOUZZ  http://www.houzz.com/pro/monicanordquistdesign/monica-nordquist-design
Pinterest http://www.pinterest.com/mnordquist/
Wecora http://wecora.com/professionals/91-monica-nordquist-design#sthash.nxlE3IQF.dpbs