CAPID designers welcome Alicia Paley, with Alicia Paley Home Interiors to our conversation.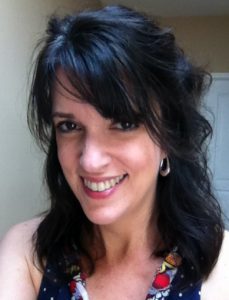 Contact her @ 805-657-8667Email her @aliciapaley@me.com Visit her  aphomeinteriors.com
Welcome Alicia!
Did you always want to be an Interior Designer?
When I was a little girl I would draw out floor plans for my bedroom and was constantly rearranging the furniture. I continued to create design plans as I grew up, for my dorm rooms, apartments and first house. Oddly enough, I didn't originally go into interior design. I went to school for Psychology and for many years I was an elementary school teacher, but never lost my passion for designing interiors. It wasn't until I moved across the country that I finally considered doing something that I had loved for most of my life. I went back to school, got my degree in Interior Design, and have worked as a designer ever since.
What is your specialty or niche market?
Eco-friendly design is my specialty. I think it's important to offer clients earth friendly options not only for the good of the planet, but for a healthier indoor environment, as well.  Most of my clients are not even aware that there are affordable, fashionable, "green" building and home furnishings options until I present them.  Mnya of my clients are now choosing to go eco-friendly over conventional, without sacrificing budget, quality, or beauty.  I love that I can offer these options to my clients and still create a beautiful home that reflects their needs and style.
Let's get real…what is your home's secret shame?
Well, if you must know, my home's secret shame is my master bedroom/bathroom suite. I've been in my house for 8 years and have not done a thing to it. The prior owners painted it light green and badly stenciled an ivy border all the way around. It's really embarrassing!
Who is your favorite celebrity designer?
My favorite designer is Nate Berkus, ever since I read his book,
The Things That Matter
. I love the way he puts together rooms that seem collected, not "designed". That is what I strive for, as well. By the way, his book is beautiful but is also a very moving autobiography.
Whose home would you give up a year's worth of mani-pedi's to decorate?
I'd love to decorate Oprah's houses.  She's got houses in all different areas so I'd get to work with all different styles, ranging from classic Southern California at her Montecito house, to chic urban style at her Chicago apartment.  It would be such a fun experience.
Is there a current design trend that you're really loving right now?
Yes, I'm really loving 
the trend of bringing the outdoors in. More and more you're seeing rooms with live plants and indoor trees in them. Live plants bring such an organic element into a room.  Along the same theme, you're seeing lots of animal accents, from animal print fabrics to wall décor.
What is one design trend you wish would just go away??
I think I've had enough of Chevron. It's time to see something new.
What's the one item or feature that every room must have?
Well, maybe not every room, 
but most rooms should have books. Books on shelves. Books stacked on tables. Books lend a very personal element to a home. They make rooms seem lived in, and speak volumes (pun intended) of the people who live there.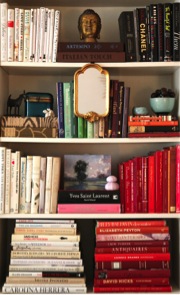 What's the best piece of design advice you give ALL your clients?
Your home should reflect who you are, not who I am. As a designer, my goal is to help you create the home of your dreams, not mine. When I pull a design together for you, give me your honest feedback of what you like and what you don't so I know how to proceed. Communication is key! The more communication between client and designer, the more successful the outcome will be.
What is your favorite kitchen gadget?
My cobalt blue Kitchen Aid Stand Mixer, hands down!
What other ways can we connect with you?  Facebook Twitter LinkedIn HOUZZ Pinterest
Instagram:  aliciapaleyhomeinteriors