Written by Nicole MillerFrench Country is a classic style that combines beauty and charm with function.  Since the 13th century, French Country style has evolved in the various provinces in the South of France. French Country reflects the warm, earthy, unpretentious, and comfortable way of life in this region.French Country is noted for its beautiful woods along with painted finishes and worn, faded colors like soft blues, reds, and yellows. What I love about French Country style is the sophisticated, yet relaxed feel. Being surrounded by these textures and colors makes me feel most at home.
French Country Distinctives
Look for these architectural details and lines in French County design:
Curves and symmetry
Free-standing furniture silhouettes such as armoires, side tables, and dining tables
Rich wood paneling
Exposed beams in kitchens and main living areas
Simple details in moldings and trims; carvings are more free flowing than formal
Achieve a French Country style by using a color palette that has a vintage, worn-with-time spirit.
Provence blues, yellows, terracotta's, reds, earthy browns and greys are the basis of good country French design.
Finishes can be worn and distressed whether using paint colors or stain colors.They elicit a comfortable, relaxed feel in a room.
Metal is definitely mixed in with wood. Metal seems to be included more in lighting and accessories and sometimes used in woodwork both in tabletops and table bases.
Old World Patterns, Textures, and Textiles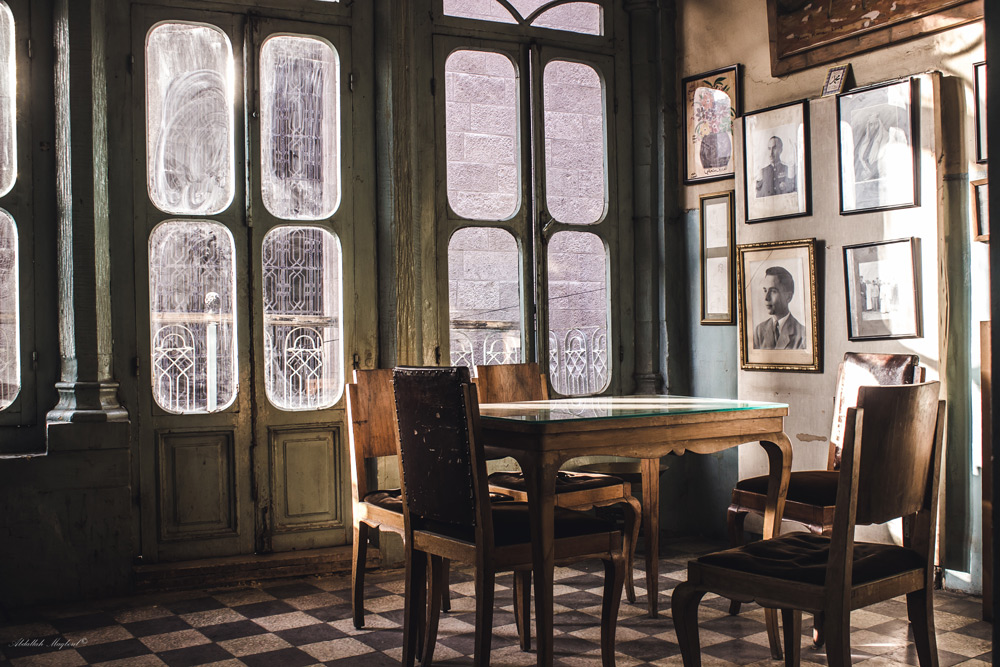 Rustic flooring including wide-planked wood floors, brick, and stone set the rustic, relaxed tone of a room. Carved wood furniture and natural textiles in rugs and fabrics provide rich texture, bringing an old-world feel.Bold or colorful geometric patterns would be out of place in a French County space. Instead layer rich fabrics including chintz, toile, cottons, and linens. Feel free to include traditional florals, tapestries, and farm animal motifs.
Signature Furnishings
A French Country room wouldn't be complete without a signature furniture piece. A single armoire, server or buffet with raised panels can really bring a room together in French Country style.  A simple mirror frame, or a rustic farm table with ladderback chairs can give a room a French Country feel. Painted armoires are commonly used as a focal point in and can now be used to hide the TV or provide extra storage. It is the blend of rustic wood, painted pieces, metal, glass, gilt that makes French Country design so adored. The whole look is in the finishing; look for furniture that feels worn or aged.
Mix Metals and Woods in Lighting and Accessories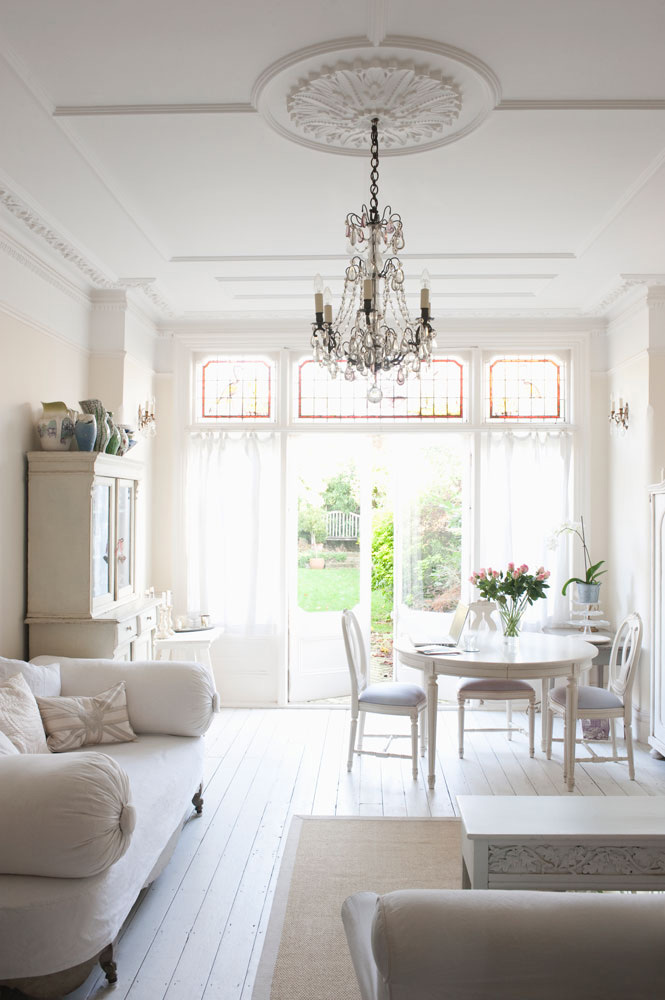 The right style of lighting for a French Country space would be wood mixed with metal, or just metal, but dainty – nothing heavy. The right lighting installed in any room in the home is important, not just the dining room. Hang a small, simple chandelier with just a touch of crystal in an entryway, powder bathroom, over a kitchen island, or even in the bedroom.Candlesticks in both metal or wood, rattan baskets, and iron plant holders are very popular accessories. Artwork colors are generally very muted and soft; group small art pieces together.Here are some simple ways to start with your existing furnishings:
Refinish and reupholster your dining chairs in a lightly worn painted finish and keep your warm stain finished dining table.
Group accessories on a fireplace mantle or buffet with either some art or a mirror.
The mood created from this style is a sophisticated yet relaxed. If this style feels right for you, look for ways to begin incorporating French Country elements into your home.