CAPID Designers Welcome Genoveve Serge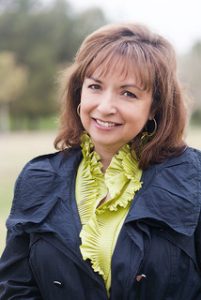 Contact her @ 805-499-8998Email her @ genoveve@gs-interiordesign.comVisit her online: www.gs-interiordesign.com
Welcome Genoveve,
What is your specialty or niche market?
Visualizing the finished project outside of the existing walls and floor plan. I develop the entire home for my Clients. There are times I've walked into a project and recommended so much more than what I was signed up to do. I'm talking about expanding the square footage, adding on, whether it's a second story or outdoor dining area. Always maximizing the value of the home and not just with pretty furniture and paint.
How long have you been in the design industry?
20 years plus and I look forward to every new adventure in design. No two Clients are ever alike. I want their personality and lifestyle to show through. Their homes should make them happy at the end of every day.A longtime Client recently having spent the holidays in the hospital called me upon her return home. "Just wanted you to know how wonderful my home made me feel, the colors and furnishings we selected are so beautiful, so happy to be home!"  This is what I strive to achieve on every project.
What is the one item in your home that you couldn't live without?
My coffee maker. We use an old fashioned peculator and brew freshly ground dark full bodied coffee. A must when you are up before the sun rises.
Who is your favorite celebrity designer?
Alexa Hampton for her classic style.
Where do you find your design inspirations?
Mostly from my Client's treasures and the way every home speaks to me.
What is your favorite design job ever and why?
I have fun on every job even the most intense. There is always an upside an always a solution!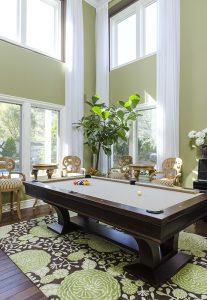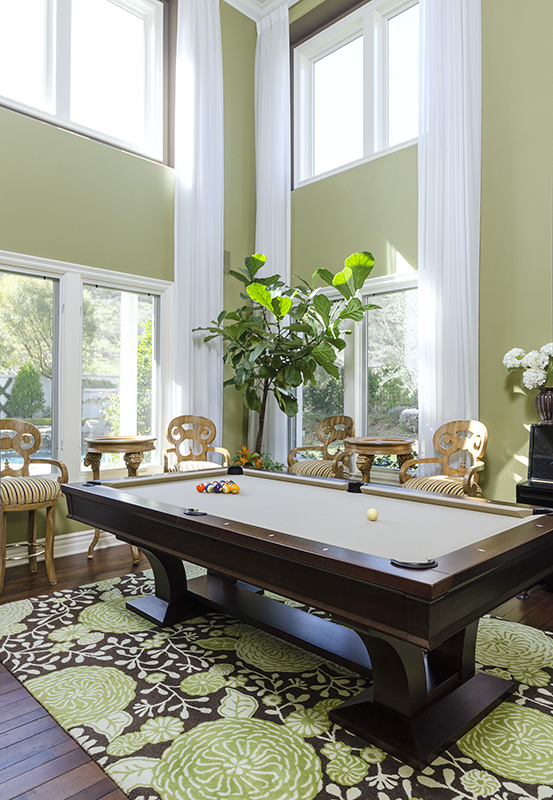 Is there a current design trend that you're really loving right now?
I really prefer the more personalized eclectic design, meaning nothing matchy but rather borrowing elements from traditional, modern, Mediterranean, while infusing beautiful color.
Do you have a favorite "go-to" paint color right now?
Not really.  Paint differs so much with lighting that it really makes it difficult to use the same color over and over. Just never works for me.
What's the best piece of design advice you give ALL your clients?
Communication is key! Yes it's true after years of working with someone I can almost read their mind but this is never the case when starting out. I never take for granted that they, the Client, will be living with my recommendations for years to come,  so it's critical they approve everything.
What is your design philosophy?
"The design investment in your home should stand the proof of time. I prefer clean understated elegance, comfortable living and quality interiors with an outdoor influence.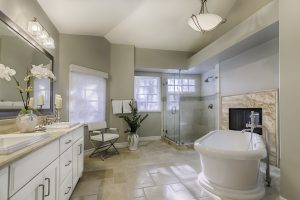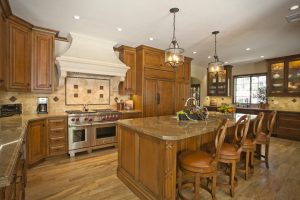 What is the most unique project you've ever done?12,000 square ft. mansion plus a guest house. I was the design coordinator for "Design House 04"; the largest and most profitable showcase house to date in Ventura County. This was a year and a half long project in where I coordinated 40 plus interior designers. So many specifications, unique designs from all who participated.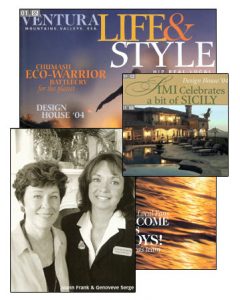 Who is your favorite fashion designer?  
Tory Burch
What is your guilty pleasure?
Crème Brulee
What is your favorite vacation spot?
Banff Springs Canada
What other ways can we connect with you? Facebook HOUZZ Pinterest