Accessorizing Interior Design
by Genoveve Serge, Genoveve Serge Interior Design
Fashion without jewelry, hmm…..? Every beautiful design can be accentuated with the right accessories. In the interior design space, it is the light fixtures which become the crowning jewel. Lighting can make a statement and define an area unlike any other element. Good lighting is critical to completing a well designed project.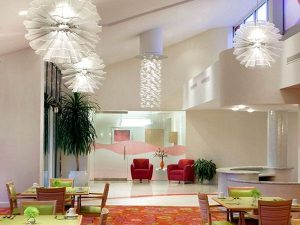 Take this contemporary lobby/café:   The very unique chandeliers, resemble clouds and rain drops, carry the eye upward, expanding the visual appeal.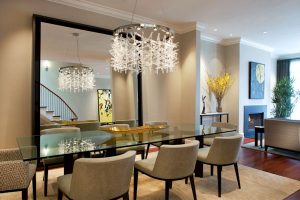 In this contemporary, cozy dining room, the over-sized mirror is reflecting the round icicle chandelier giving it double impact.   The light and mirror elevate this space to another level of elegance.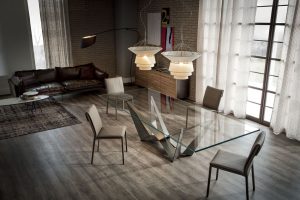 Hanging over-sized pendant lights add architectural intrigue to a simply designed monochromatic space.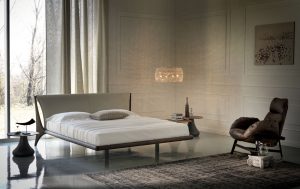 The single corner chandelier incorporates glamour and shimmer to a very subdued color palette.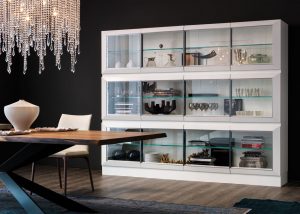 This crystal chandelier is dripping with glamour.  Dark walls contrast and emphasize the light appeal.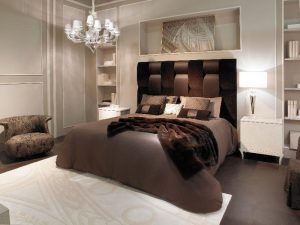 In every photograph shown, the importance of beautiful lighting is repeated. Whether understated or dramatic,it's easy to see the design level of sophistication has been raised just by incorporating a gorgeous jewel of light.
Contributed by: Genoveve Serge Interior Design, Calif. Certified Interior Designer # 6795
Photos shown here are from trade sources such as Cassoni and Fendi Casa to name a few.