CAPID visits Walker Zanger, a leader and innovator of distinctive tile and stone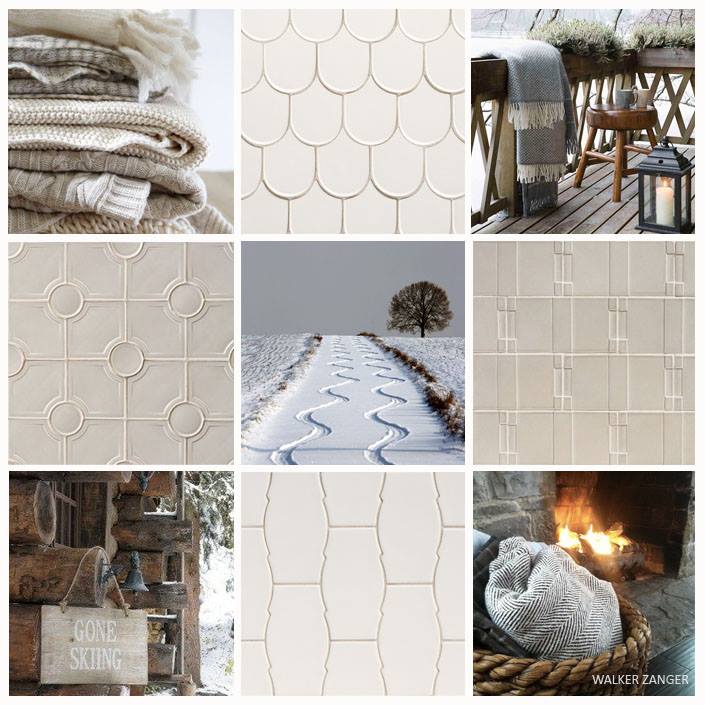 L to R: Walker Zanger Robert A. M. Stern Shingle Snow, Quartet Oxford, Otto Oxford and Ovolo Snow.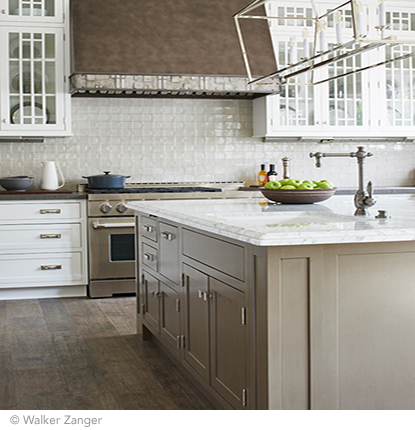 Ceramic and Terracotta
The Robert A.M. Stern Collection™ for Walker Zanger is an elegant offering of ceramic tile, directly inspired by the firm's architectural and interior designs. From shingle clad homes in the country to elegant residences in the city, Robert A.M. Stern Architects is world renowned for contemporary interpretations of classical architecture. Walker Zanger brings this design vision to a wider audience with a collection of tiles in a multitude of colors, shapes and textures. Designed and rendered with attention to every detail, Robert A.M. Stern Collection tiles are appropriate for residential, hospitality, retail and many other applications.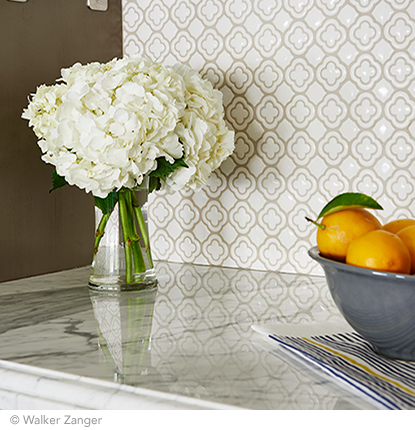 Whites making a statement! Here we see a few examples from "Mosaic Mondays" taken from the Walker Zanger Blog;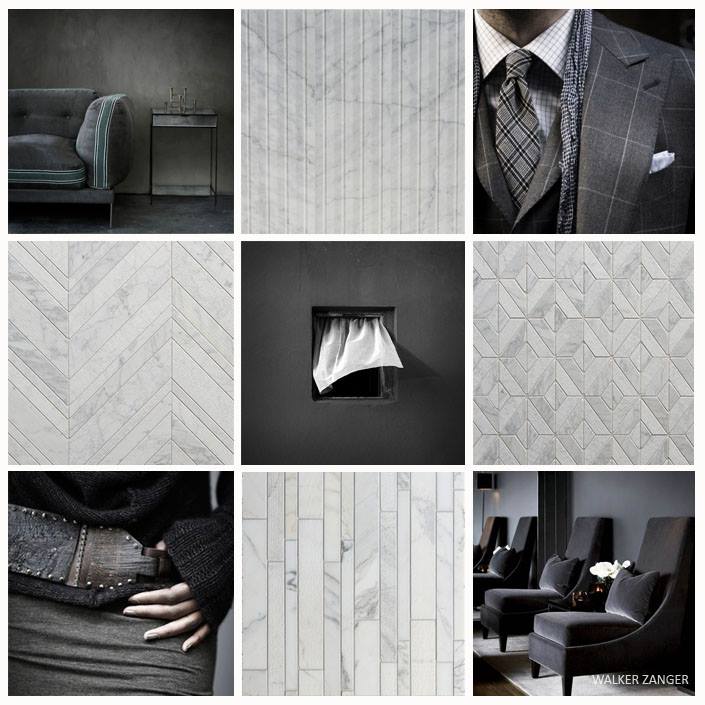 L to R: Lucca Lungo White Venatino, Lucca Textured Chevron White Venatino, Lucca Roma White Venatino and Lucca Textured Linear Mosaic Calacata.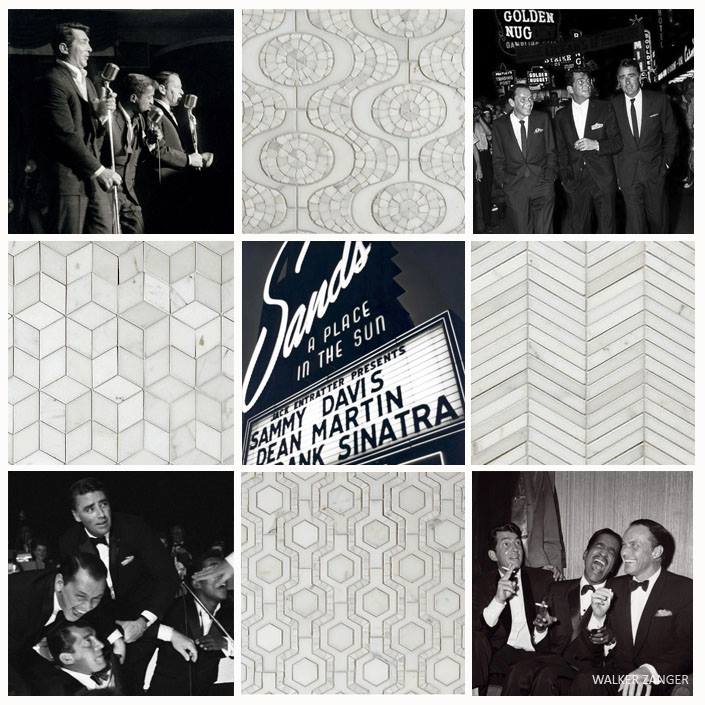 L to R: Walker Zanger Tangent Ipanema Calacata, Facet Calacata, Chevron Calacata and Honeycomb Calacata.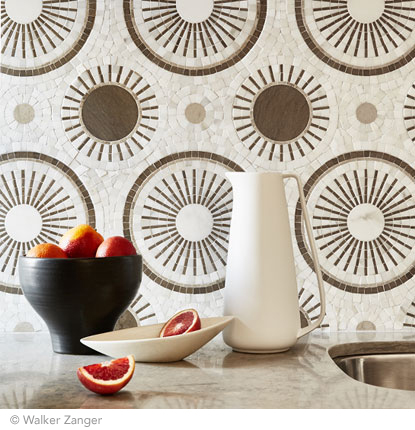 Stone MosaicA Tangent is defined as "a line that touches but does not intersect a curve." It is a word that describes geometry, but also one used to describe heading off in directions unknown. Both definitions are appropriate for our new collections of decorative stone mosaics, in which abstract geometry and mid century modern design influences merge with the beauty of natural stone, creating a richness that will beguile you anew each time you see it.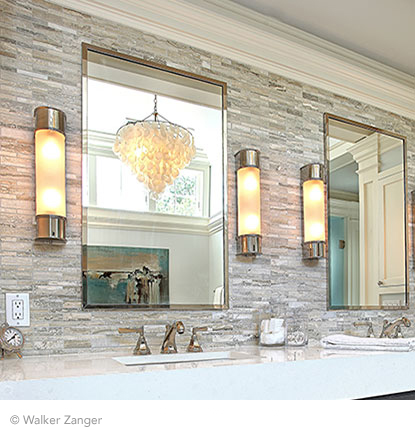 Stone Mosaic
Distinguished by clean lines and natural finishes, mid-century modern design has become a new standard for refinement and style. Moda Mosaic reflects this aesthetic in an offering of crisp geometric shapes realized in luxurious Italian Travertine, a favorite of many mid-century architects.
Runway Jewelry:L to R: Walker Zanger Duquesa Catarina Ambra, Jasmine Ambra, Jasmine Mezzanote and Alba Mezzanote.
 CAPID wishes to thankKIM BERNARDExecutive Director Facilities Design for Walker Zangerwww.walkerzanger.com