CAPID designers Joan Larson and Joanne MacCallum share their vacation homes with us.
---
Mammoth Mountain Home – contributed by Joan Larson Our Mammoth Mountain home was built with design elements that would harmonize with the rugged natural surroundings we experience throughout the seasons. Along with enjoying a recreational lifestyle which includes skiing, hiking, biking and snowshoeing, the mountain home accommodates our entire family very comfortably. I chose natural materials that would not only be practical, but also warm in the cold snowy winters and cheerful in the bright sunny summers.  All the selections, such as leather sofas, flag stone fireplace, heavy black iron lanterns (fireplace mantle), hickory dining chairs made of real branches with leather seats, heavily woven natural wool rugs, animal fur pillows, iron and alabaster lighting fixtures were all chosen for their nurturing qualities.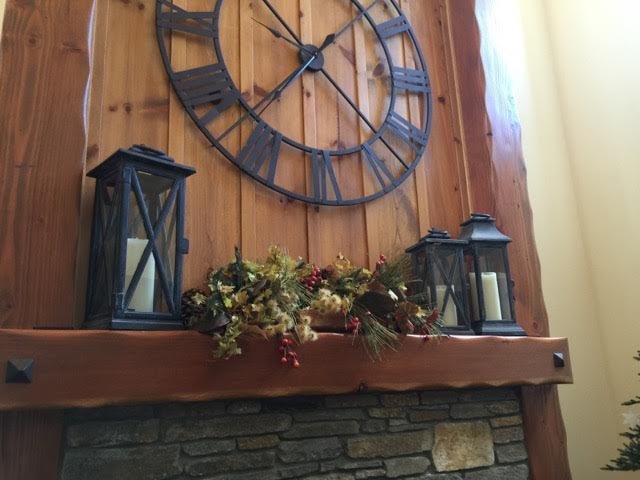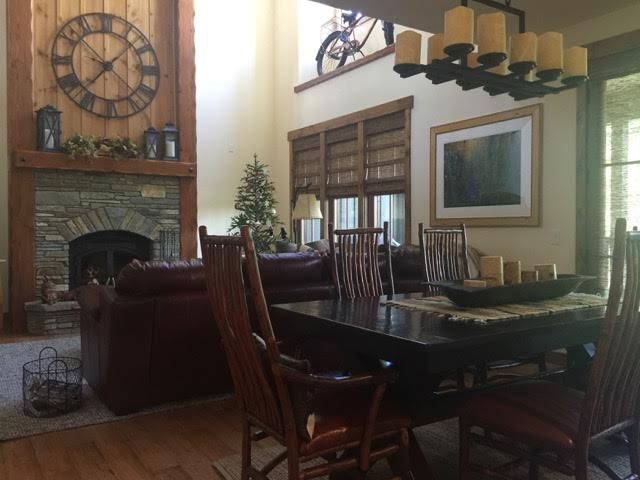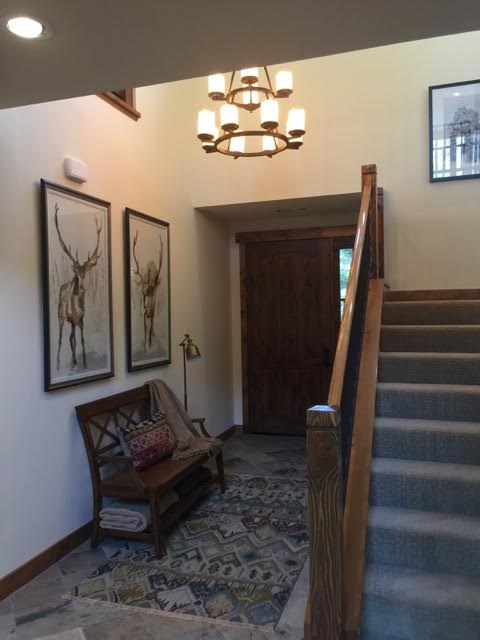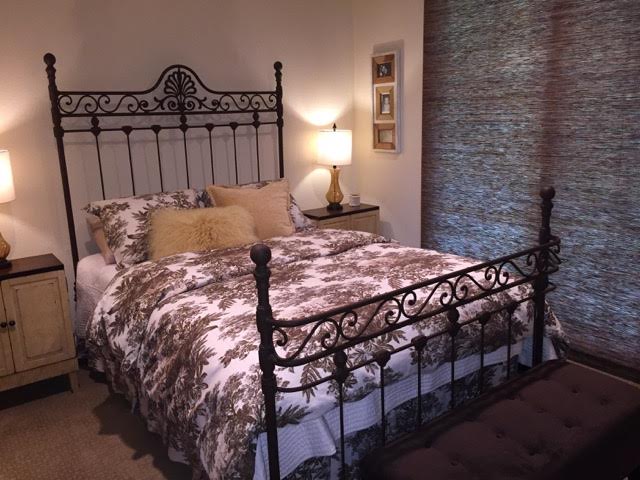 Slate and hardwood floors and granite countertops with a chiseled counter edge, all harmonize in a warm, rustic, and rugged environment.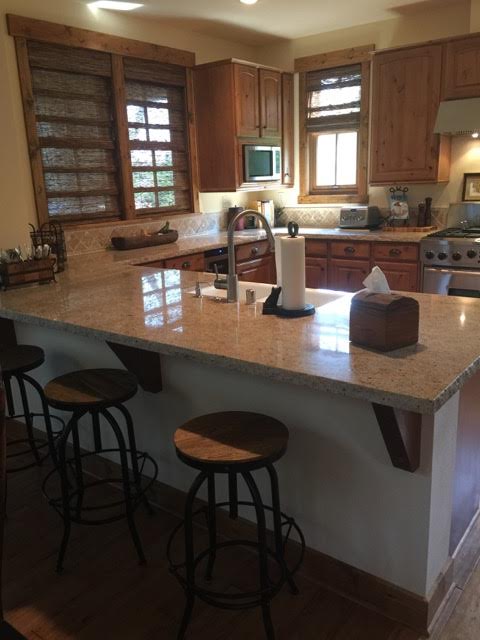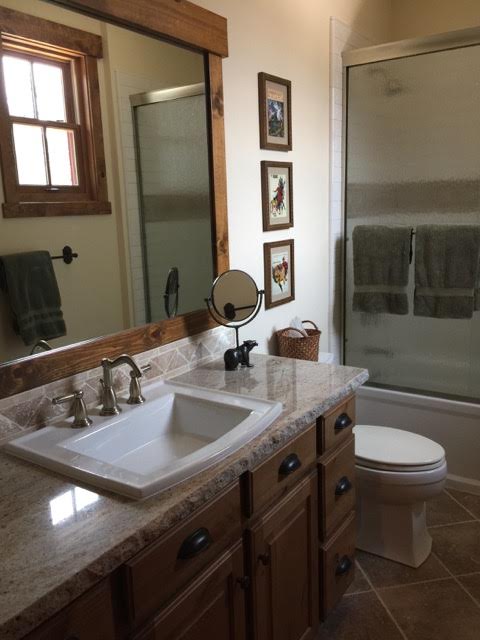 The family vacation home is visually enjoyed in both the indoors and outdoors.My design aesthetic was to infuse color in every space adding a punch of vibrancy and fun.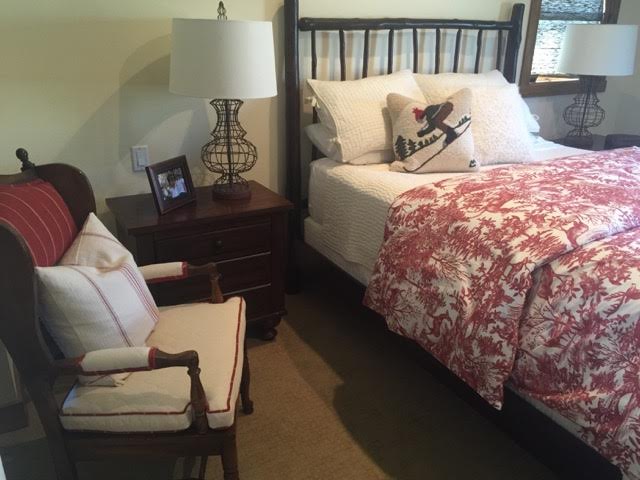 I found collecting colorful woven baskets, upholstering a large cocktail ottoman with an Indian style rug, using multiple colorful pillows and blankets all contributed to my quest for color.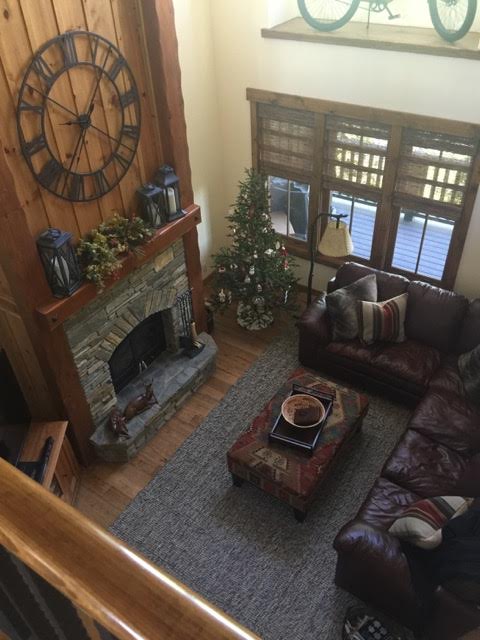 I also love a bit of whimsy in a vacation home! So how about a red cruiser bicycle up on a high ledge or keeping a Christmas tree decorated with ski and snow motif ornaments, up all year round to enjoy.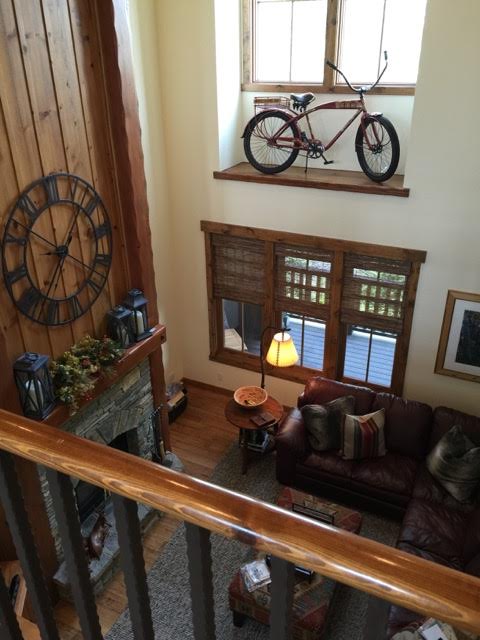 Joan LarsonJoan Larson Interior Design, IDS, CAPID, CID JoanLarsondesign@gmail.com Joanlarsondesign.houzz.com C: 805-338-2008
---
Inspiration for My Beach House / Vacation Home – contributed by Joanne MacCallum "Above all, it had to be a peaceful place.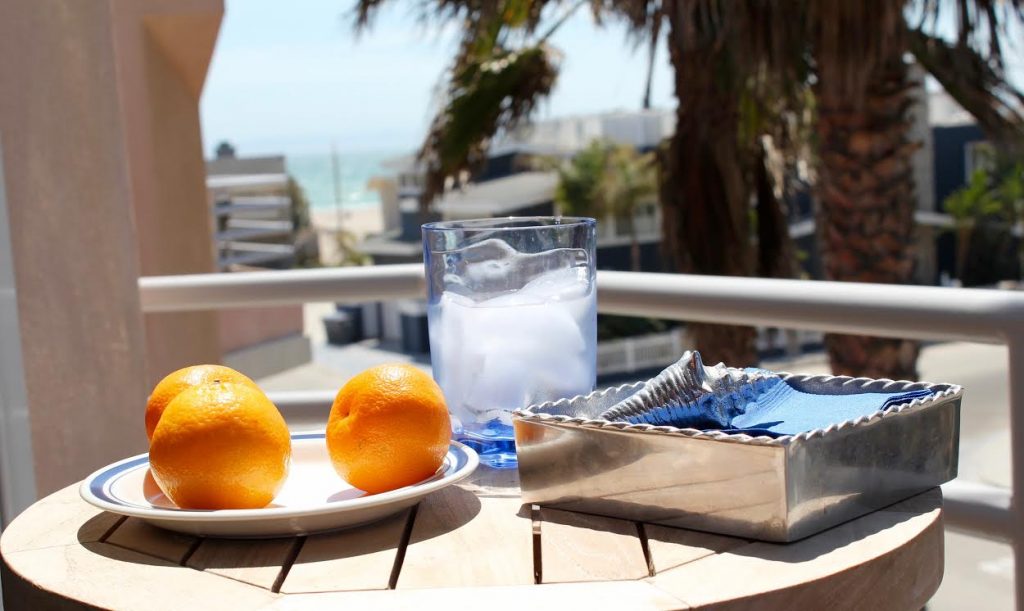 There are lots of comfortable places to put up your feet and read a good book, or just watch the tides go in and out.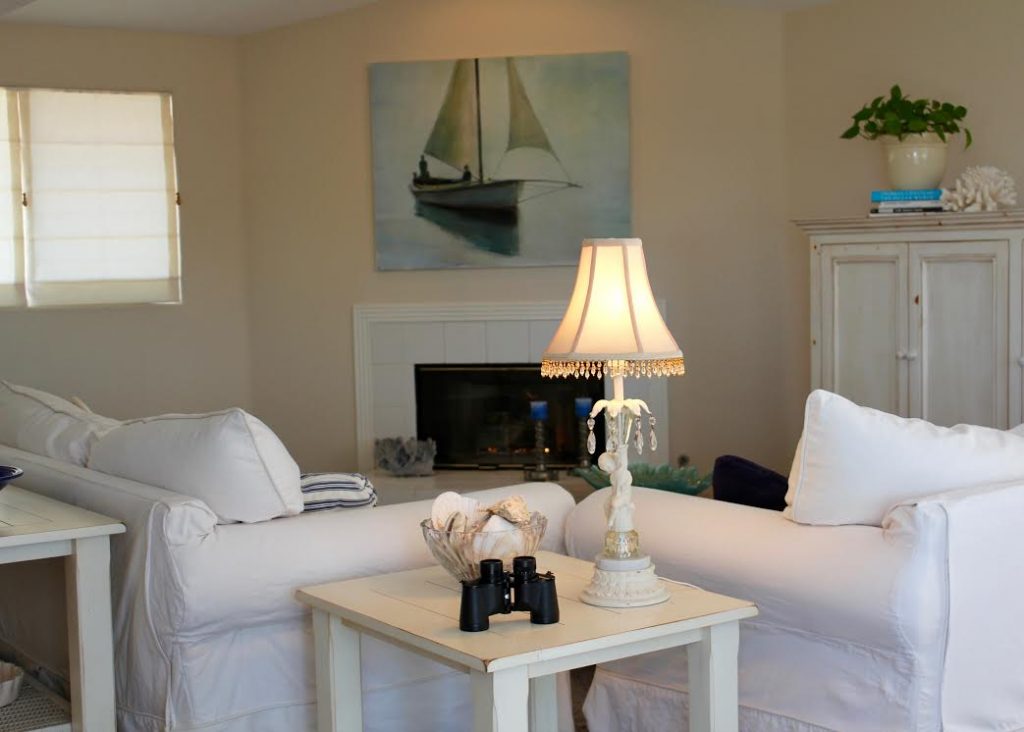 My beach house is a 3-story townhouse with the kitchen and family room on the top floor, along with a view of the ocean.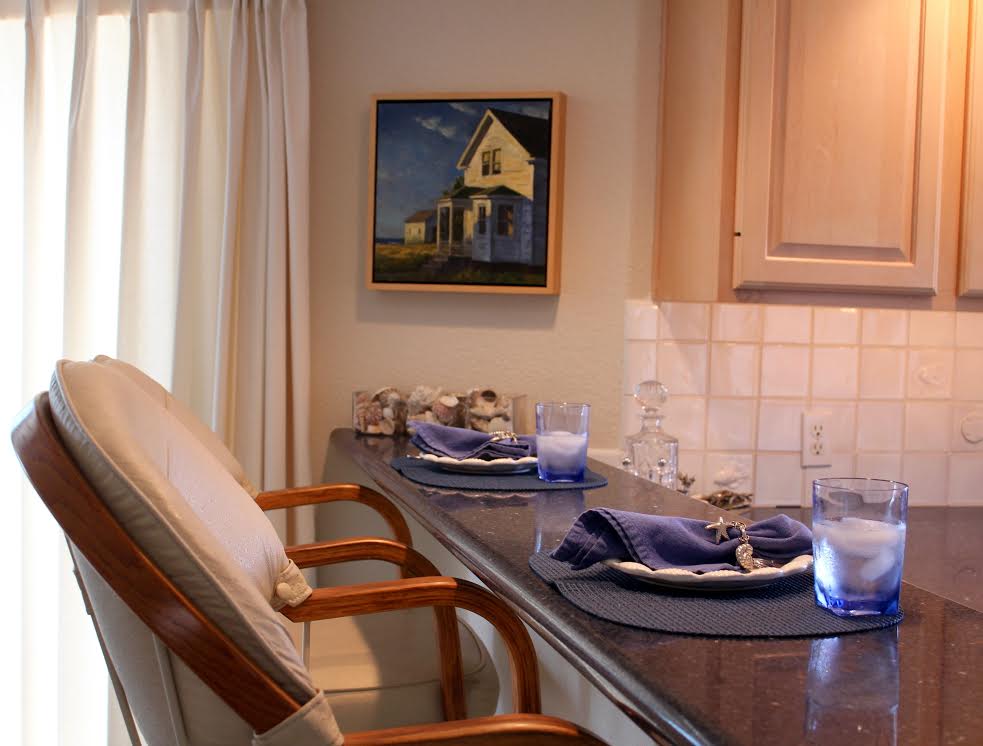 My design inspiration was to reflect the shore's calmness and colors.Furnishings are mostly white with a few accents of blue, red and brown. I used white canvas slipcovers, painted white case goods and cotton duck white drapes,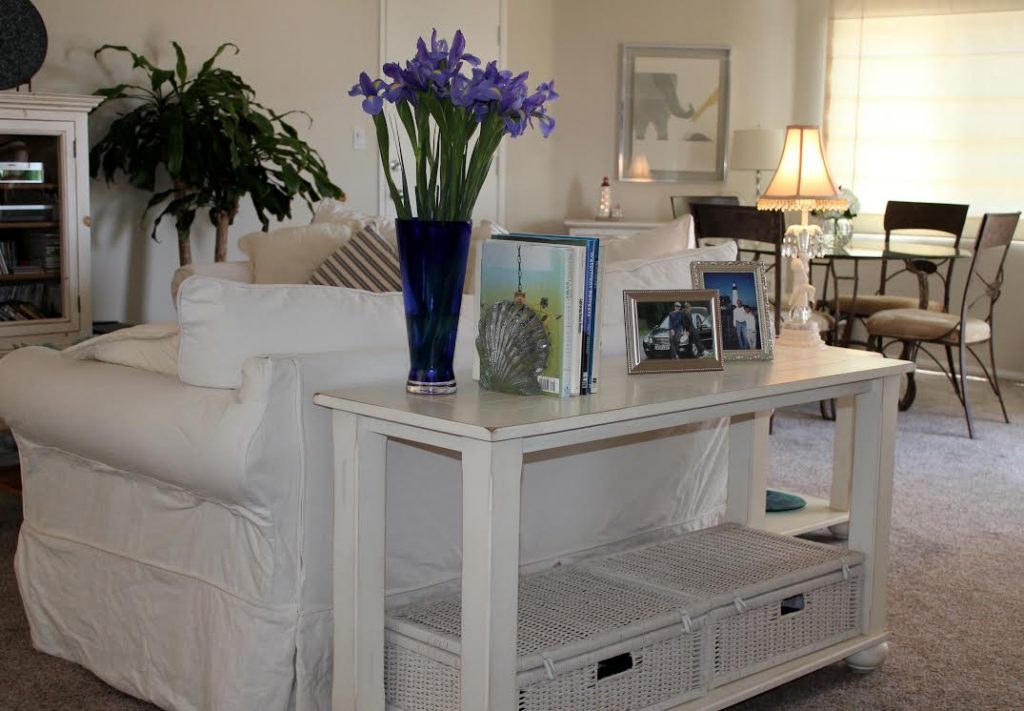 … and soft white down duvets on the beds.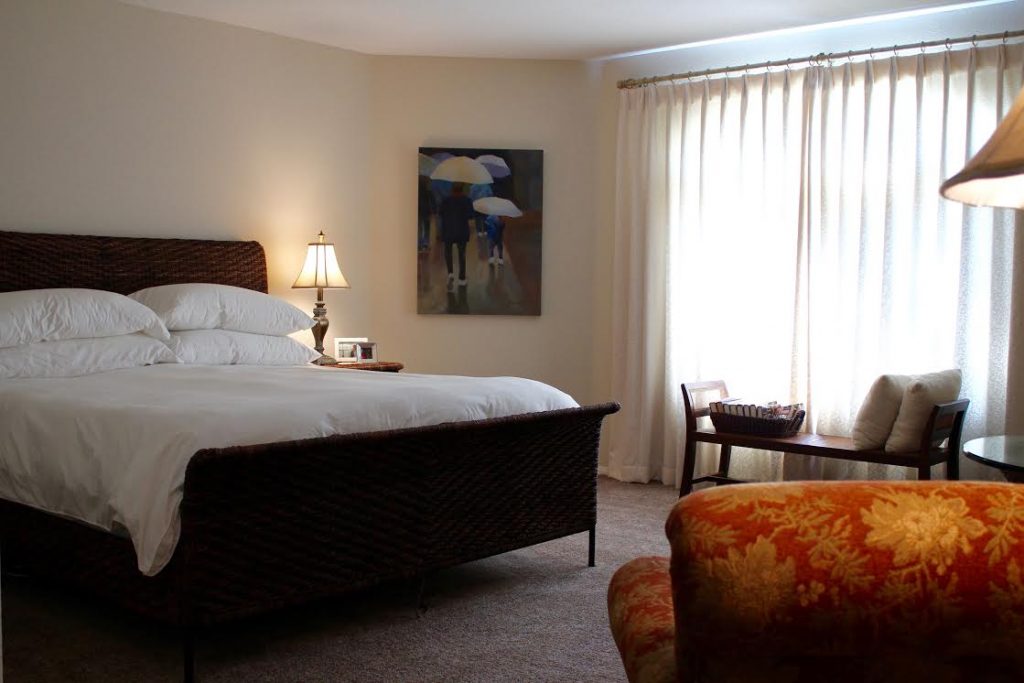 I collected artwork about water –- paintings of jetties, boats, old clapboard homes on the sand, even people with umbrellas in the rain.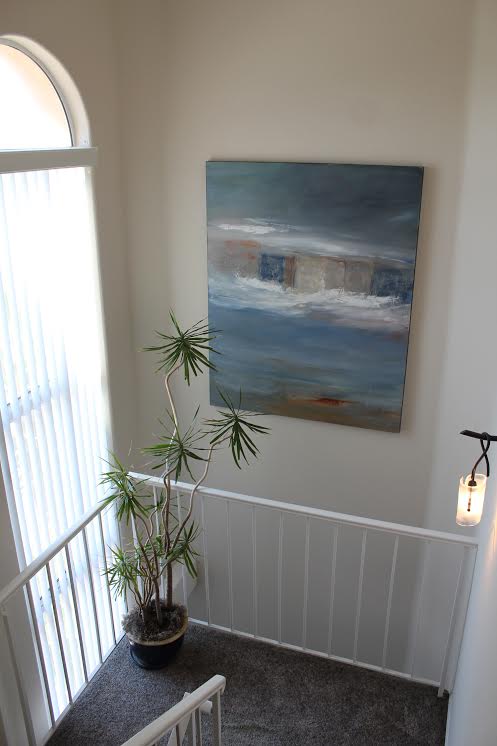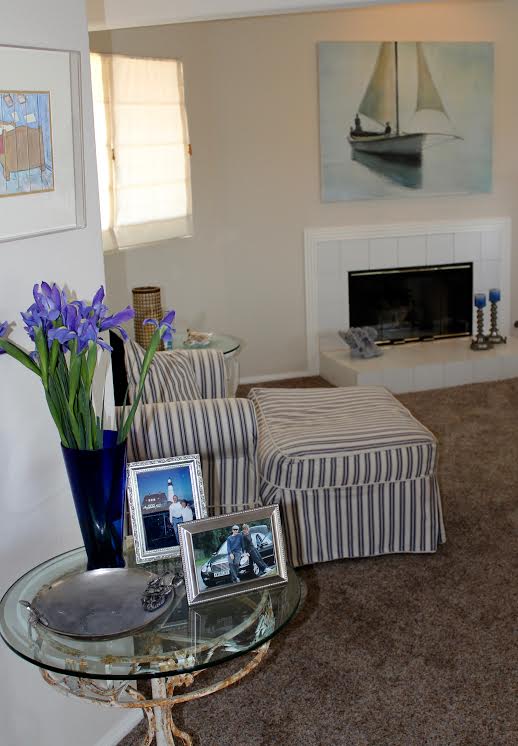 The light color palette compliments the colorful art".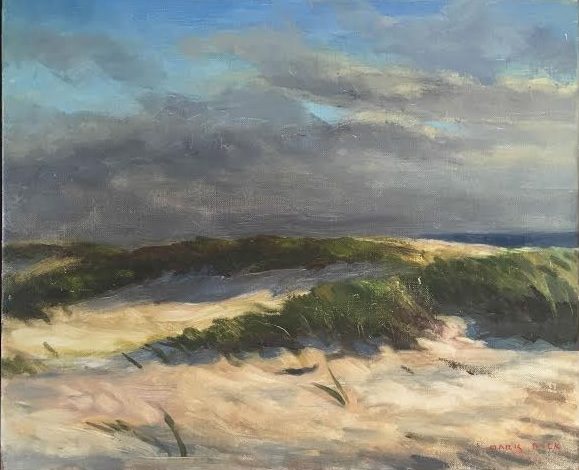 Joanne MacCallum, ASID, CID, NCIDQ Certified Interior Designer
JM Design29195 Quail Run Drive, Agoura Hills, CA 91301 T 818-399-9895 F 818-889-8202 JMac549@aol.com