contributed by:CAPID member BOB STURGEON of WESTSIDE REMODELING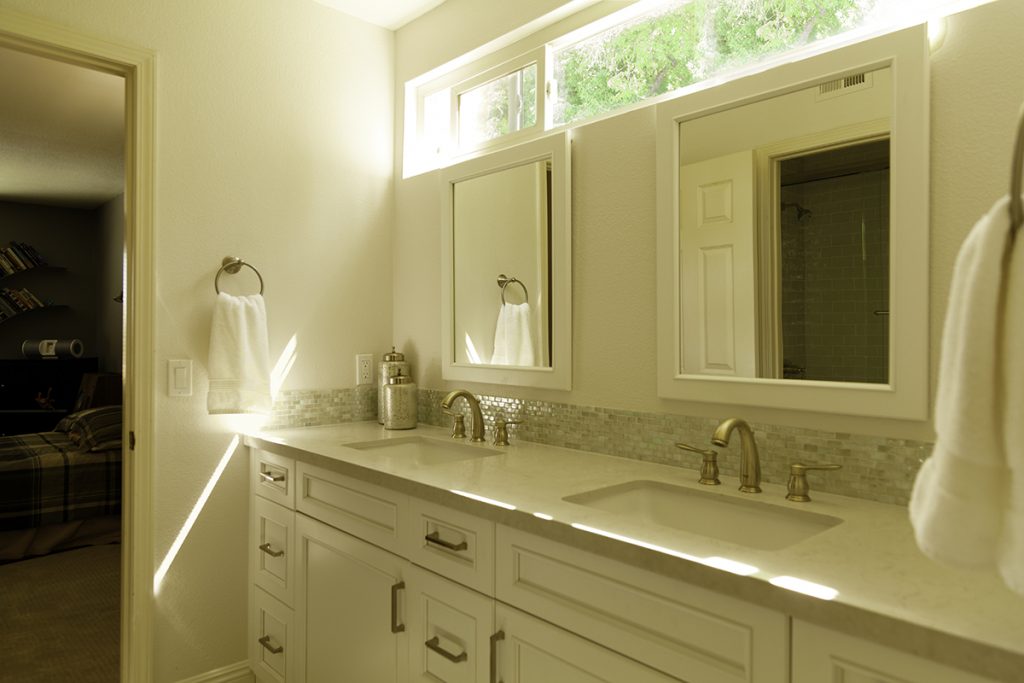 Jack & Jill Bathroom with Natural Lighting and Dual SinksWhen children move out of the home, many couples take advantage of having an open house to take on long-overdue home renovations. We had a Thousand Oaks couple in this exact situation approach us at Westside Remodeling wanting a complete remodel for their guest bathroom and Jack and Jill bathroom.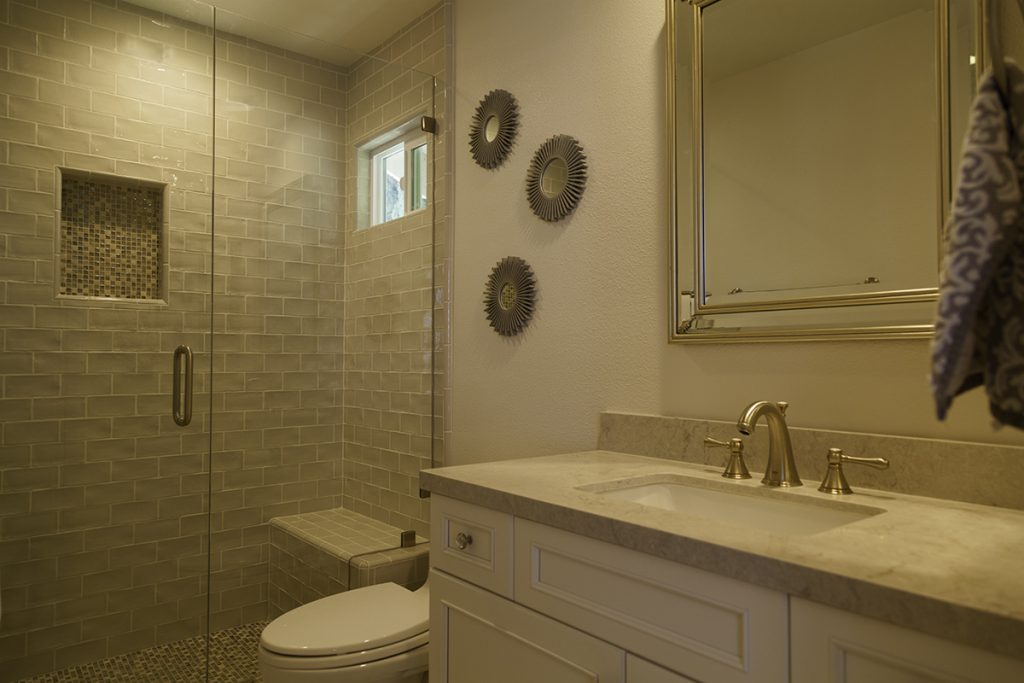 Guest Bathroom with Neutral Colors and Traditional StyleThe homeowners had a specific vision for what they wanted in these two spaces: a tasteful traditional design with mostly neutral colors and scrupulous attention to every small detail. From the grout color, to the tile choice, and all the way to the plumbing fixtures, they knew what they wanted and how they wanted it to fit into the space.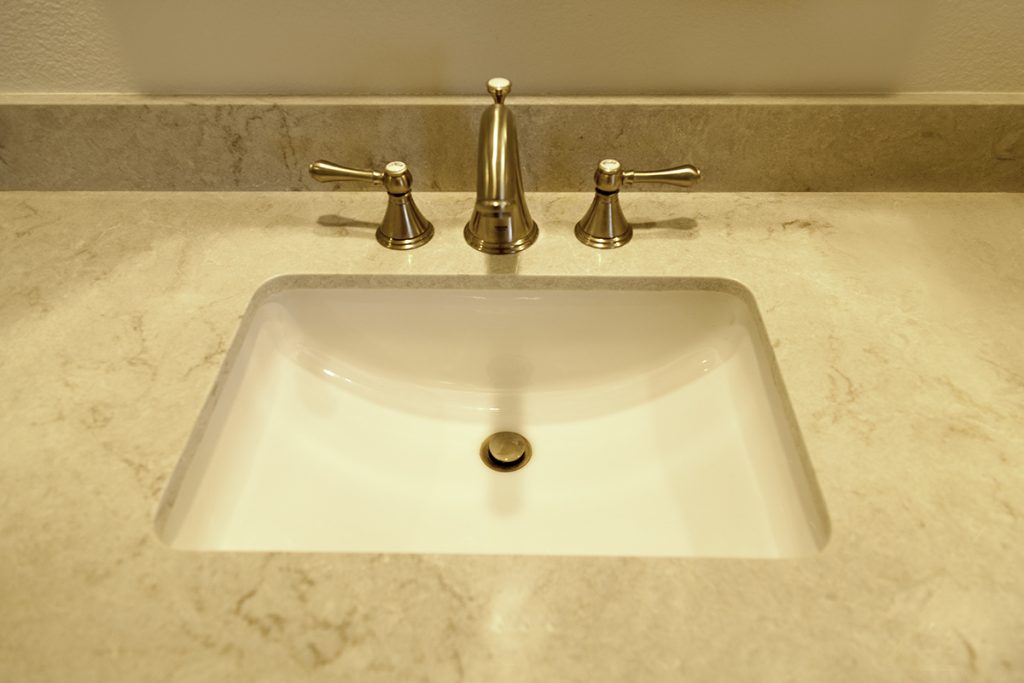 Undermount Sink Paired with Brushed Nickel Three-Piece FaucetBoth bathrooms have white subway tiles on the shower walls and clear glass doors to make the showers look more spacious and inviting. Traditional style brushed nickel plumbing fixtures enhance the showers and sinks in both rooms. The homeowners wanted a consistent neutral color scheme in both spaces, with white walls, white cabinetry, and beige tile for the flooring.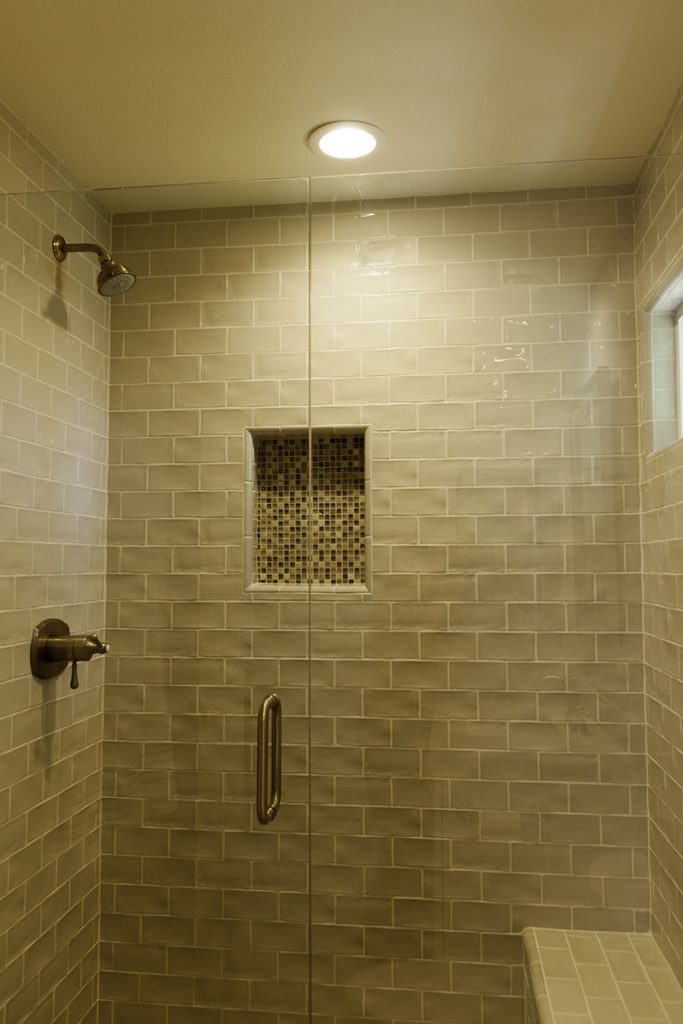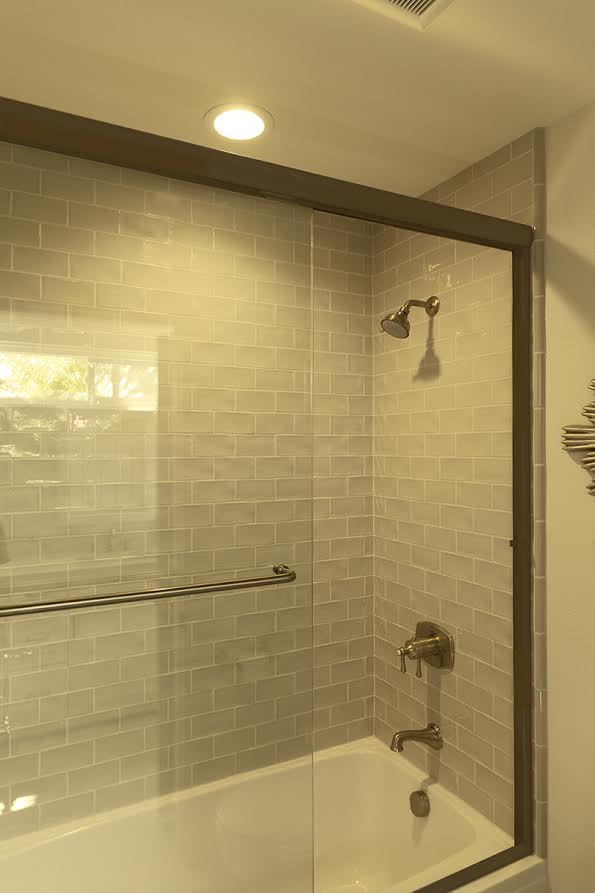 Brushed Nickel Fixtures and White Subway Tiles in Both ShowersIn the guest bathroom, we added a window in the shower at the homeowners' request. To add some color and style, glass mosaic tile brightens up the shower flooring and adds a touch of style on the recessed shower shelf. A decorative shower drain with a traditional look completes this shower space and links the traditional style of the rest of the bathroom with the shower.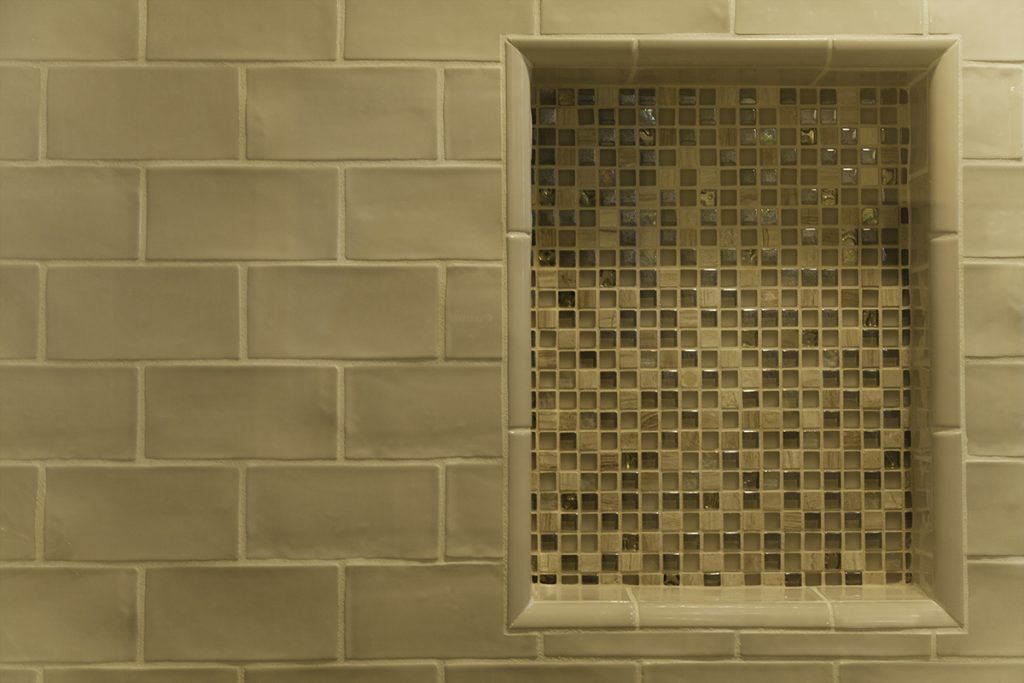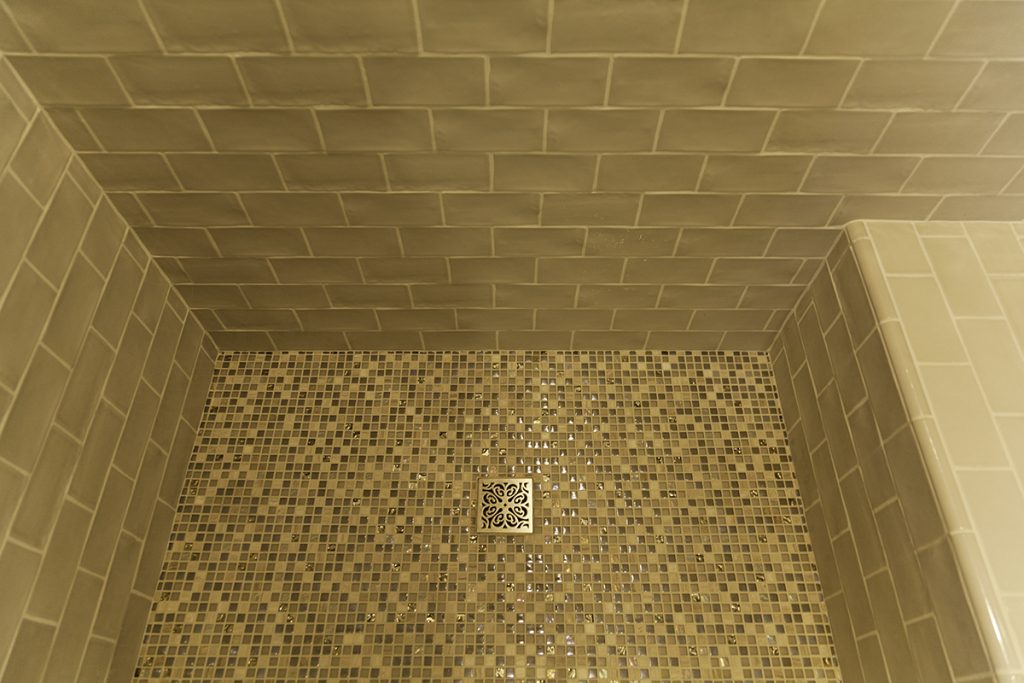 Glass Mosaic Tile in Shelf and on Flooring with Decorative DrainIn the Jack and Jill bathroom, the natural lighting flowing in through the windows makes for a more pleasant atmosphere. Most of the fixtures and elements are consistent with the master bathroom, but the stylish backsplash behind the sink adds a charming look that complements the two wall-hung mirrors.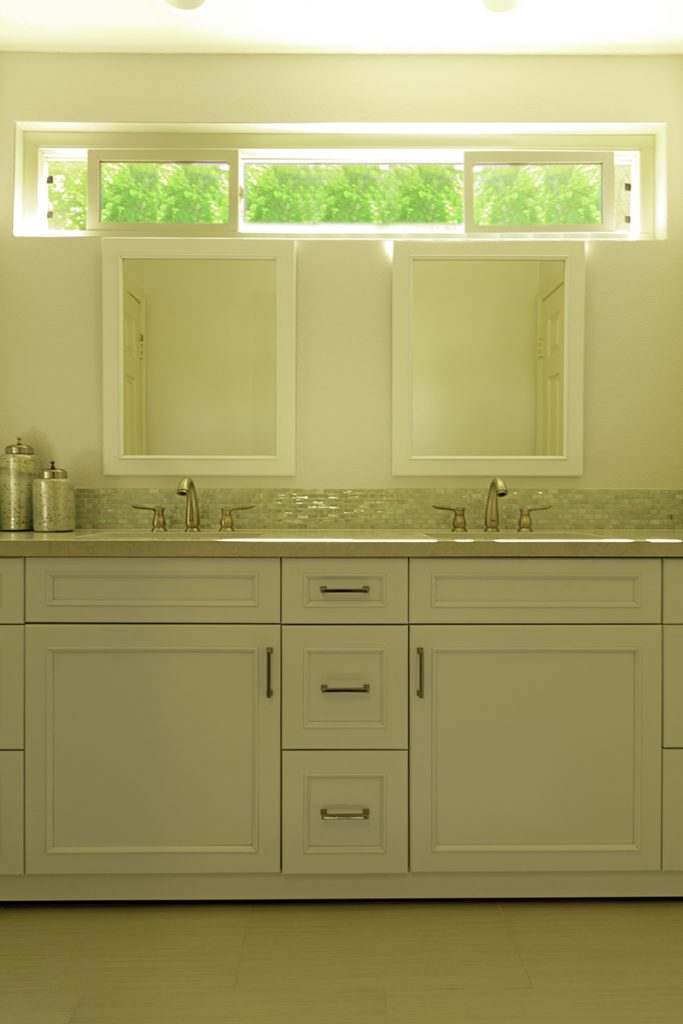 Natural Light from High-Set WindowThis remodel brought some life to these bathroom spaces and the timing of this remodel fit easily into the homeowners' schedule. See a full gallery of this two part remodel and others in our bathrooms project gallery. If you're located near Thousand Oaks and you're interested in talking about a bathroom remodel, contact us or come visit us at our showroom in Newbury Park. WESTSIDE REMODELING ~ Bob SturgeonDesigner: Alana BusseLead Carpenter: Jon Barrett